Description
We have a stock of Pasternack PE330-240 High Quality RF Cables, they are all brand new and for sale at a fraction of the cost of new cables.
These are top quality cables to be used when only the best construction and lowest loss is required.
Length is 240 inches – twenty feet
Connectors are Type N Male
Frequency Range to 18 GHz
Heavy Construction Double Boot for long life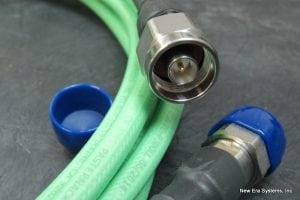 MANUFACTURER'S PRICING TABLE
QUANTITY          PRICE
1-4                     $705.10
5-9                     $680.42
10-14                 $656.45
15-19                 $656.45
20+                    CALL
Our prices are 1/3 of the manufacturer's price
For example, quantity one of the Pasternack PE330-240 will cost $240
We will be pleased to quote the cable plus delivery costs if you call or email.